Imalent MS18: Mother Of All Flashlights Reviewed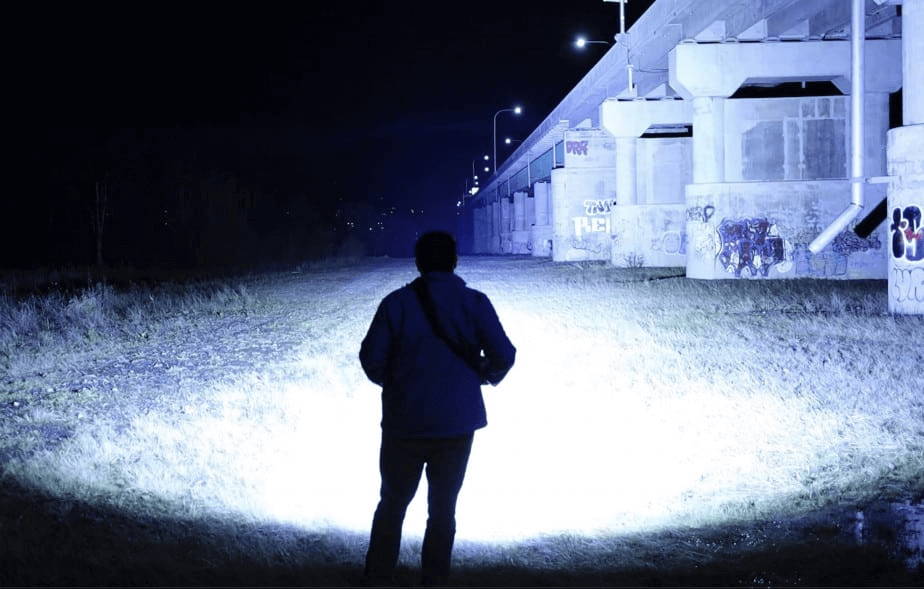 The Imalent MS18 can produce a retina-burning 100,000 lumens of face-melting goodness with its array of 18 liquid-cooled XHP70.2 LEDs. The MS18 is, by far, the brightest production flashlight on earth. Its nearest competitor is a distant second at 65,000 lumens .
The MS18 has been at the top of the list of the brightest flashlights in the world for over 4 years, and today I finally got to take this behemoth for a test drive.So, stick around cause it's going to be fun!
The MS18 is a very large flashlight designed with the professional in mind. While its 100k lumens turbo mode is impressive, the real use case for this flashlight is that it can sustain an output of 22,000 lumens for a full hour. That is very impressive!

That is the equivalent of 8 sets of car headlights in the palm of your hand!
No other flashlight even comes close to the MS18's max-sustained output.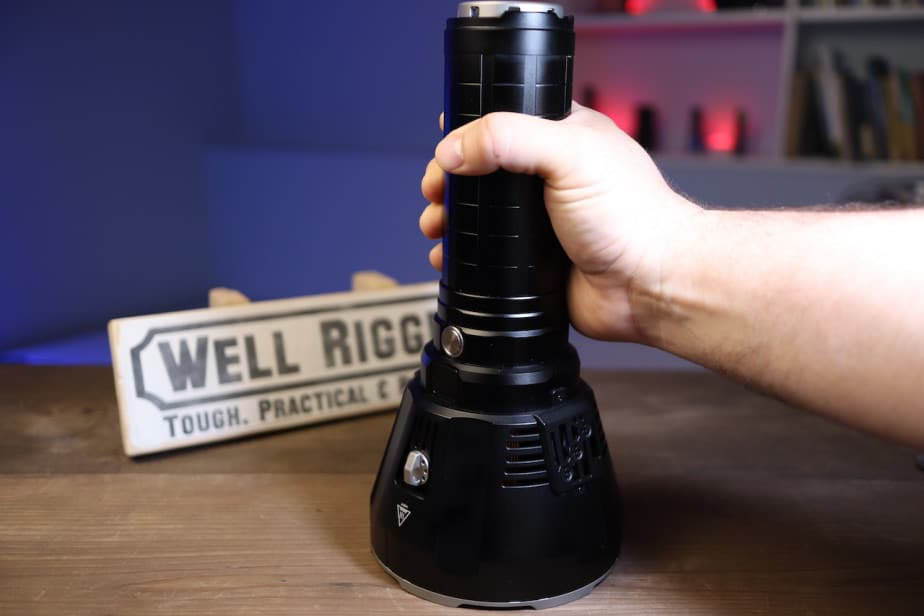 Screw-on Battery Pack Included: 8 x 21700 high-drain internal batteries

Dimenstions: 265mm long, 129mm head, 59mm body

Included Accessories: Custom foam hard case, O-rings, shoulder strap, manual
Turbo Burst Output: 100,000 lumens

Turbo Burst Runtime: 1min (before thermal stepdown)

Max Beam Throw: 1350 meters( .8 miles)

Beam Intensity: 458000 candelas

Max Sustained Output: 25,000lm for ~60min

IP-56 rated: for heavy seas and direct streams of water
What is the MS18 Used For?
This is a serious piece of professional equipment. The MS18 delivers more output than the vast majority of vehicle-mounted spotlights and puts it all into the palm of your hand. You can take this thing where no vehicle can go. This is what makes it is an invaluable tool for security, law enforcement, industrial inspections and search & rescue teams.
Large area surveillance and security

Oil and gas pipelines & offshore rig inspections

Shoreline search & rescue

First Responder Operations
Wilderness search & rescue operations

Blind/Disorient suspects and assailants

Large area lighting for disaster scenes

utilize with a lens to project huge images
Is The Imalent MS18 Worth the Premium?
A rancher is losing a $2000 cow almost every week to predators. To him, the MS18 is a screaming deal to stop the scourge.

An oil pipeline engineer is desperately trying to pinpoint a pressure loss at night. What's a $670 flashlight compared to the environmental cleanup costs because he won't find the oil leak until daylight?

A fishing vessel goes down in bad weather. Clouds are low and no choppers are in the air. SAR needs as many powerful floodlights to sweep the area as possible. A handful of MS18s could make the difference.

A large construction site is losing 10's of thousands of dollars in supplies and equipment to thieves at night. The MS18's beam reaches out over 1 Km! Nothing can hide from it!

The Zombie apocalypse? It's a no-brainer(pun intended)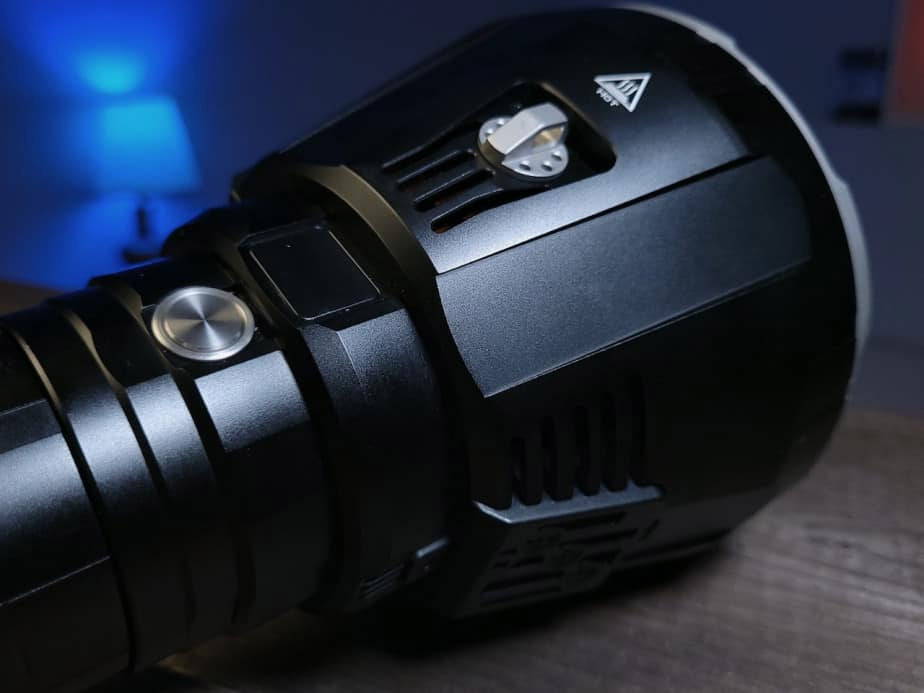 Stainless Steel Power, OLED Display and clasp for the shoulder strap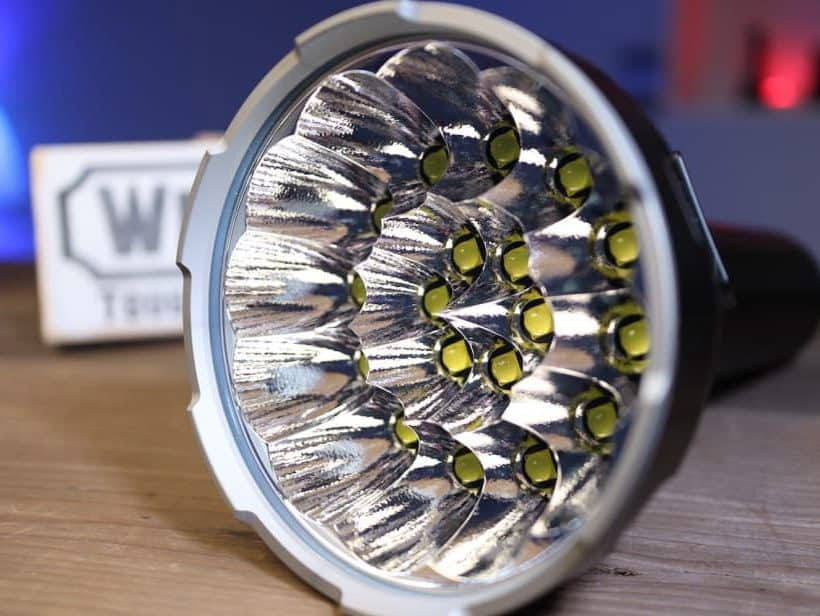 18 XHP 70.2 LEDs, Textured individual reflectors and anti-reflective coated lens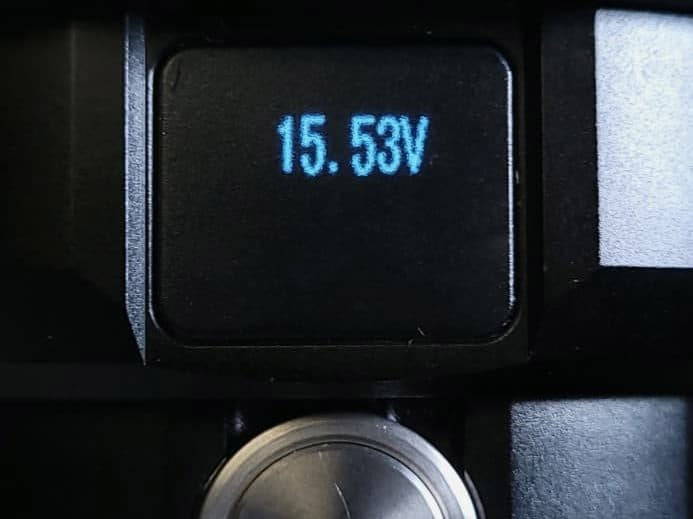 OLED display for real-time status and mode info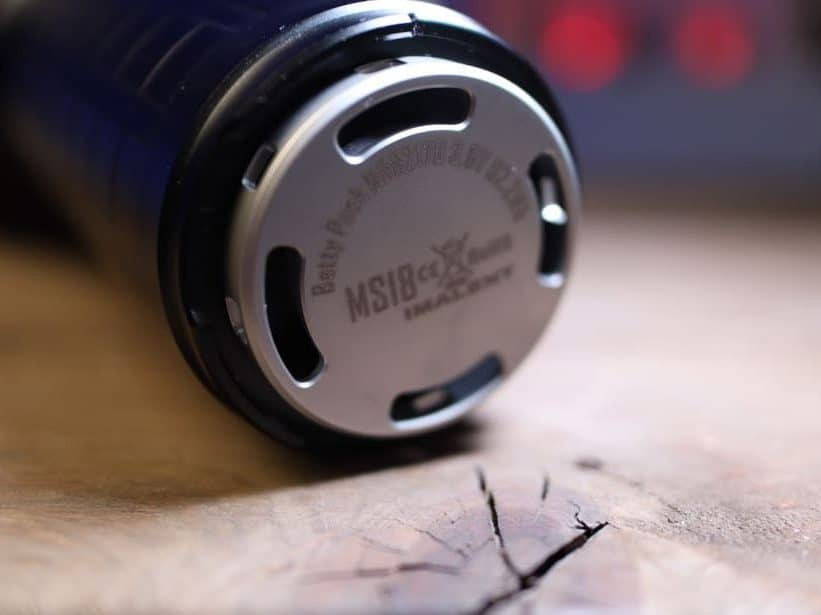 Screw-on tail guard protects the charging port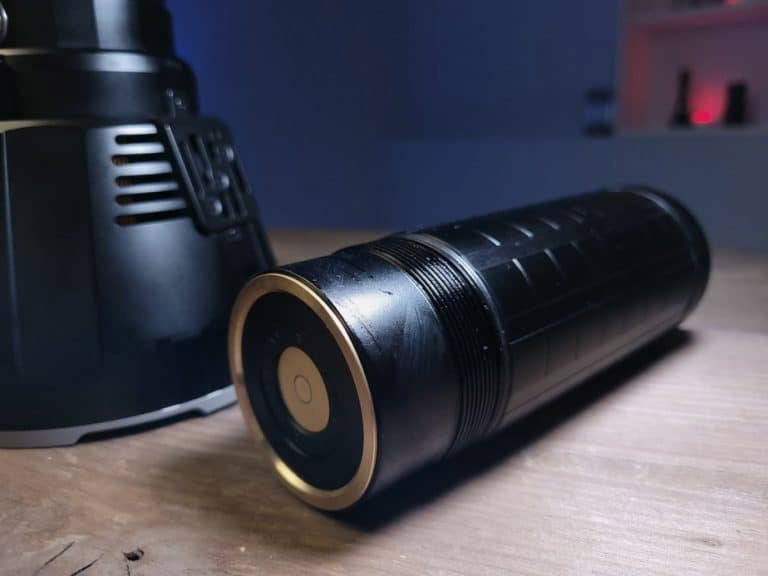 The Imalent MS18's fit and finish is excellent. The powder-coating is even, the threading is lubricated and smooth, and the flashlight functioned perfectly right off the bat.
The gold-plated battery contacts keep a solid connection even when the flashlight is jarred.
I do wish the handle had more grippy knurling rather than the relatively shallow horizontal and vertical grooves. The MS18 is a heavy flashlight(4lbs) and you need as much grip as you can especially in wet conditions. Granted, if it did have deeper knurling then the aluminum chassis would be thicker and heavier. This flashlight is heavy enough as it is.
The custom hard case is a very nice, but more importantly, the case is a practical solution for first-responders who need to keep these units on standby in their vehicles ready to go.
Several other reviewers have noted that their independent tests reveal less lumen output than Imalent's official published numbers. I don't have the equipment to verify this, but I believe they are probably correct. 100,000 lumens is an awfully convenient number.
One thing all reviewers agree on. The Imalent MS18 is the undisputed brightest production flashlight on earth and has been for quite some time now.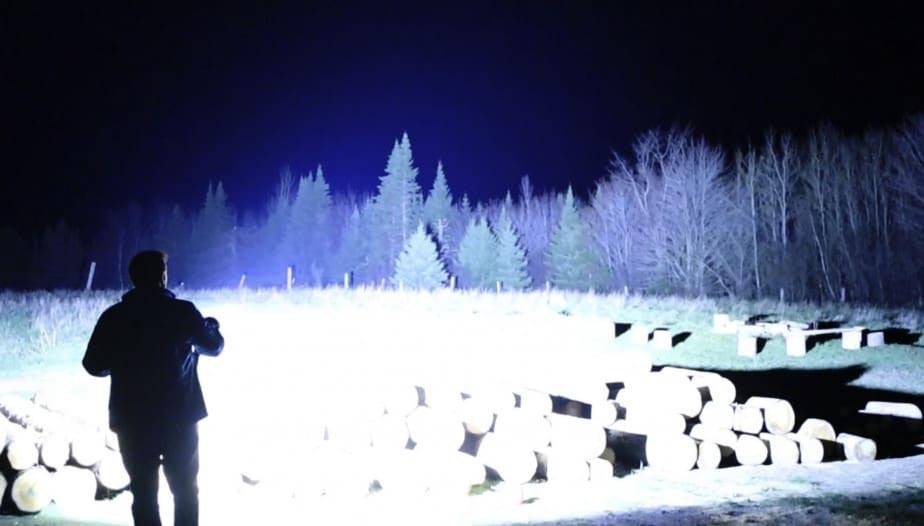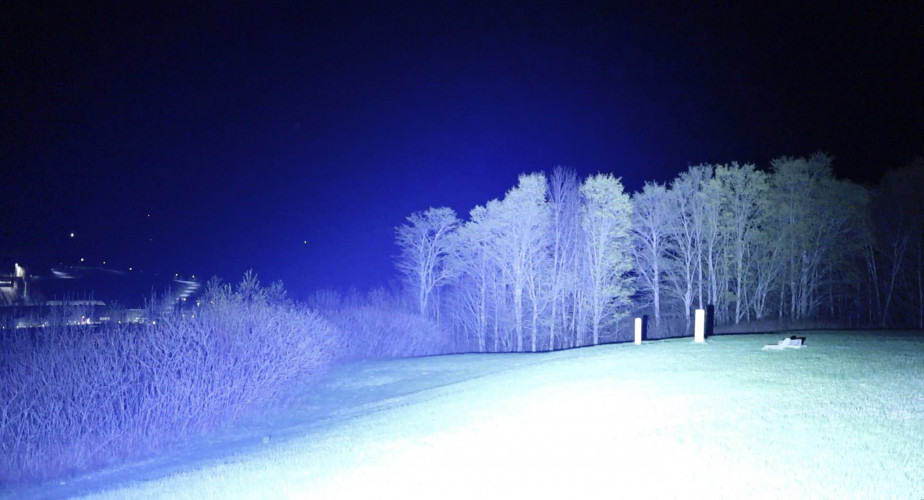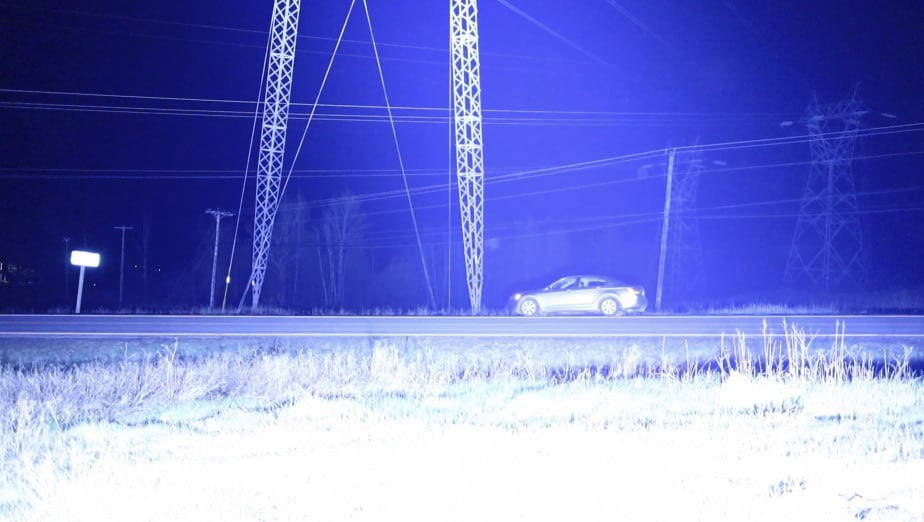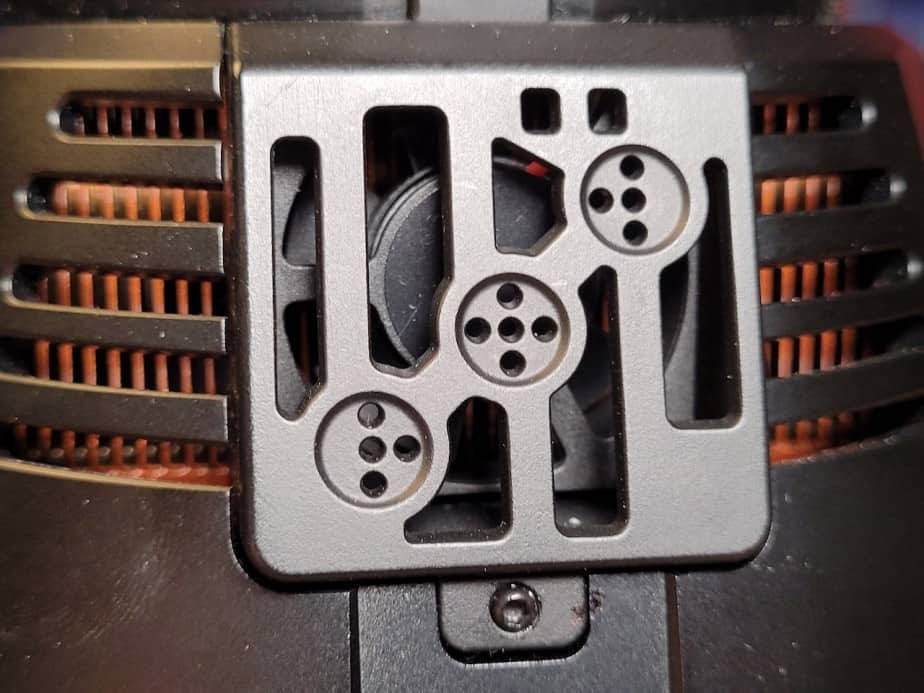 There are a few flashlights out there with forced air cooling fans, but very few with integrated liquid/vapor cooled radiators. The MS18 smart thermostat triggers two cooling fans, one fan pulls the cool air in and through the radiator core while the other fan exhausts the hot air out the opposite side.
The copper radiator core is quite an advanced thing to behold. It is comprised of two vapor-filled heat-tubes encased in cooling fins. A condensing and evaporative process within these tubes cools and transfers the heat out to the heat sink which, in turn, dissipates the heat to the air and out of the through flashlight's exhaust fan.
The fan cooling system isn't exactly a quiet. I'd compare it to the low setting on a hair-dryer. I can't see anyone using this flashlight for stealthy applications. How stealthy is 100,000 lumens anyway! Ha!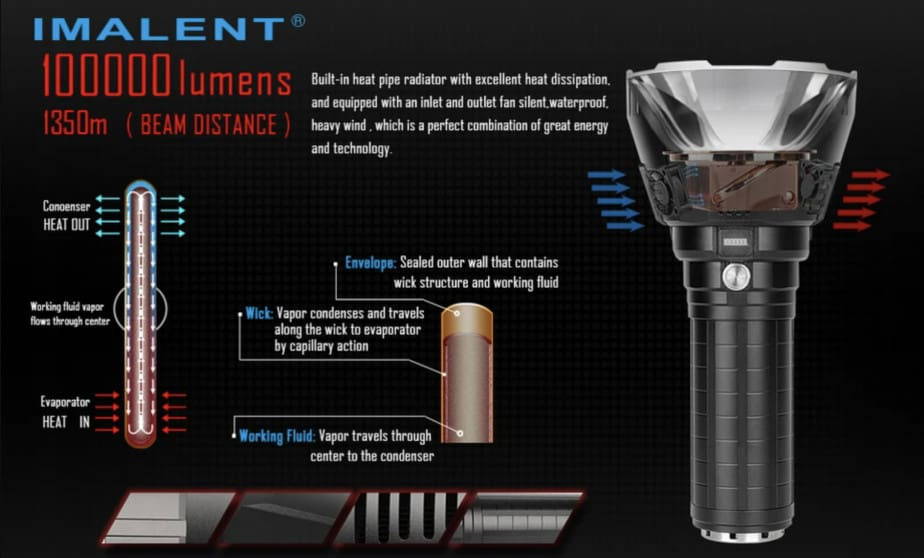 You can cycle through the desired output levels by simply pressing and holding the power button while the flashlight is already on. I'll explain Turbo and tactical strobe later on.
Here are Imalent's published specs of the MS18's output levels and runtimes for each mode:

The OLED Display keeps you apprised of real-time information such as lumen output, battery voltage, lockout mode, and fan operation. The display turns on whenever you perform an operation with the power button.
The display stays illuminate for about 10 seconds. I wish there was a way to keep the display on at all times.
Overall, I find it a very useful feature uncommon to most flashlights these days.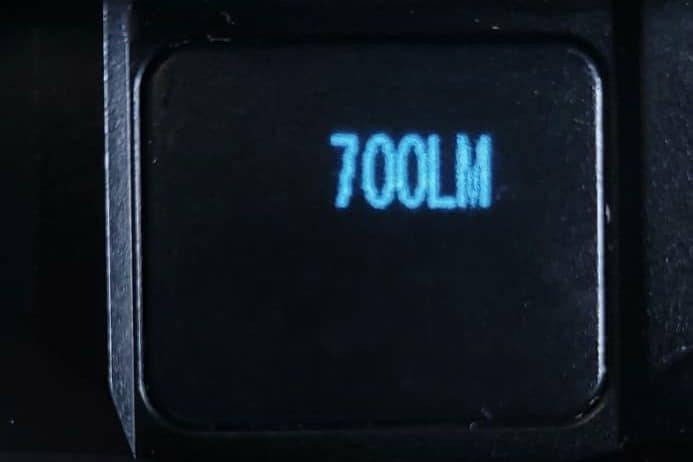 This mode is the most important one. The Imalent MS18 is not a toy! If a kid gets a hold of the MS18 they could burn themselves or others, damage their own eyes or even burn down your house.
Always, Always lockout the MS18 and keep it in the case out of reach of children.
To lock/unlock the MS18 : 5-clicks while off (a locked/unlocked padlock symbol will appear OLED Display accordingly)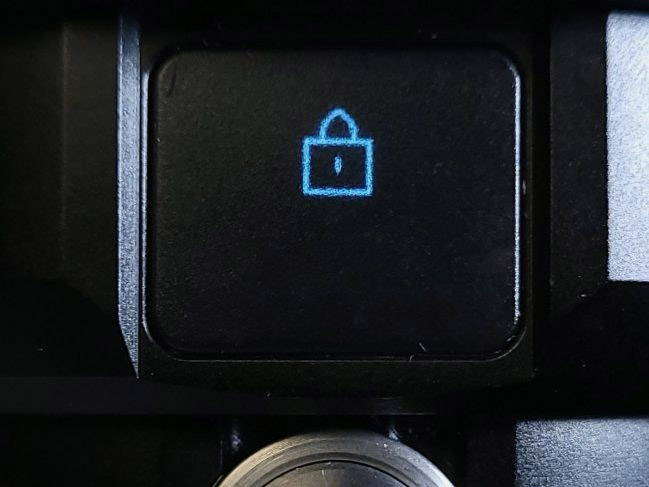 Press the power button 4 times while the light is off to activate the fan.
One of the big killers of electronics is thermal fatigue. If you've been running the MS18 hard it is very good practice to activate the cool-down Fan mode after you turn the light off.
Video projectors automatically run a fan for 5 minutes after shutdown for the same reason. Residual heat can still build up and I strongly suggest you use this mode after shutdown to protect your MS18's internals especially after operating in hot weather.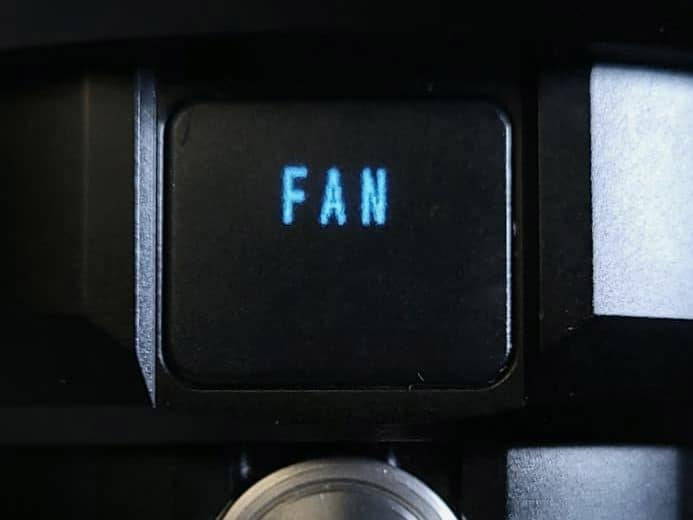 Three-clicks will display MS18's battery voltage.
the MS18's battery pack sits at about 16.1 volts when it is fully charged and in a resting state.
Using battery voltage to guage battery capacity can be tricky because so much depends on what kind of load the battery is currently under.
To be more accurate, check the battery voltage capacity after the flashlight has been resting for a while.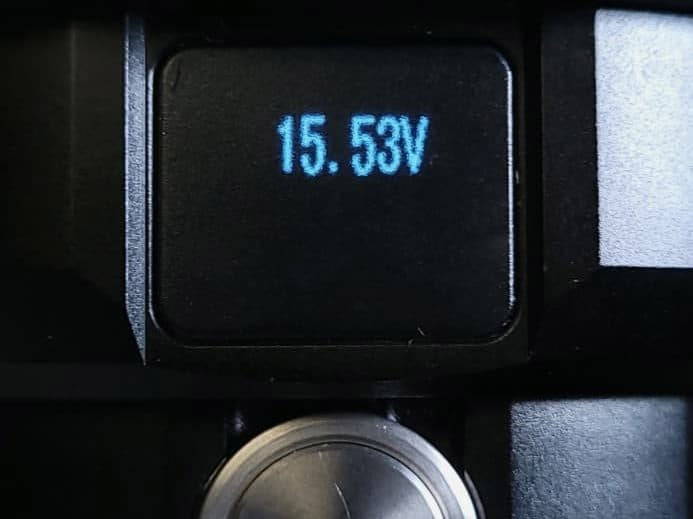 When the MS18's battery pack sits at about 16.1 volts when it is fully charged and in a resting state.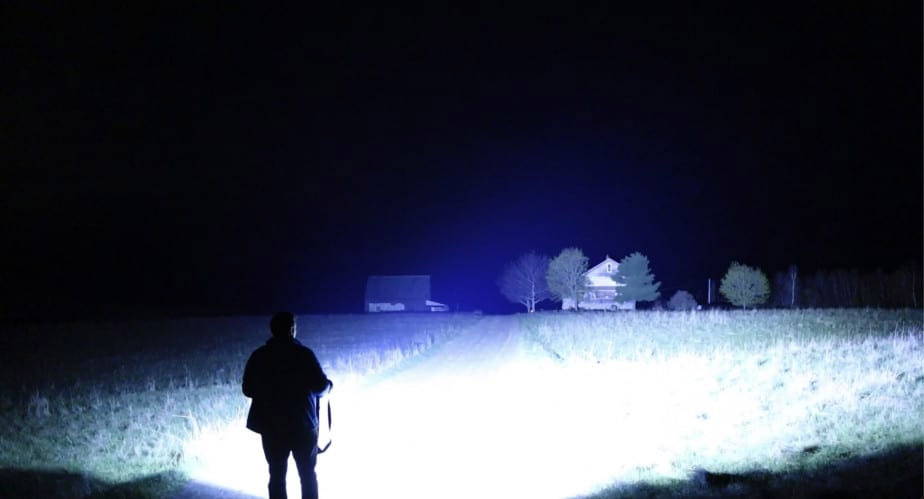 No matter what mode your are in, double-tapping the power button will unleash the monster within…aka Turbo mode. You can enjoy about a minute of bliss before the MS18 throttles back to 25,000 lumens in order to avoid a nuclear meltdown.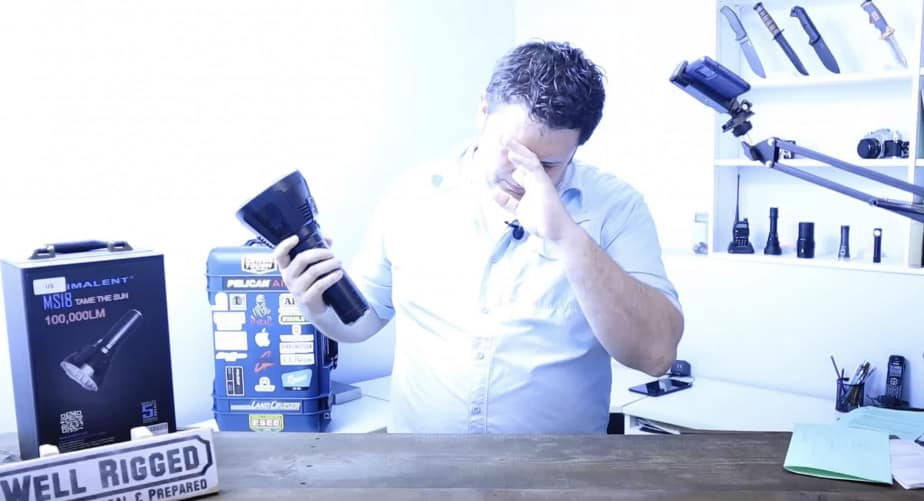 The MS18 is capable of disorienting suspects or dispersing large crowds of people from safe distances. It unleashes the full 100,000 lumen tactical strobe down-range over a large area making it very useful for crowd control.
Alternatively, it can be used as very powerful emergency beacon that could be seen well over 10 miles away.
Each of the 18 XHP 70.2 LEDs has its own "orange peal" textured reflector which disperses the light into an even flood while still throwing the beam downrange over one kilometer. Each LED is perfectly centered with its own reflector which is a good indicator of tight quality control.
The MS18 is IP56 rated which means it will do just fine in driving rain or waves in rough seas. The cooling system requires plenty of ventilation and water won't hurt it.
My main concern is actually dust which might eventually impede the cooling fans. Should you ever need to clean them, the fans are accessible for maintenance via access panels which are secured by torx screws.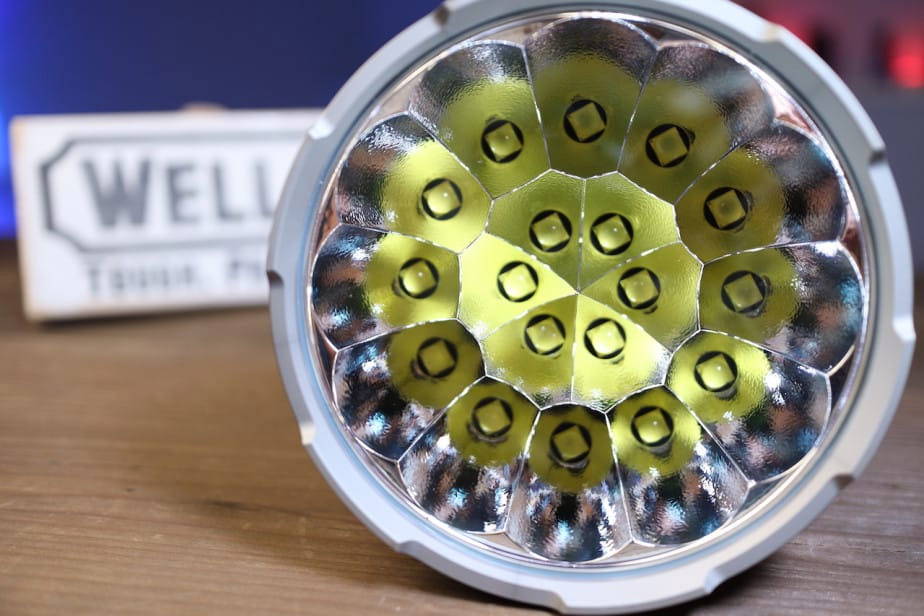 The MS18 delivers its monstrous power through 18 American CREE XHP70 second-generation LEDs. Each ultra-high output LEDs delivers over 5500 lumens! That's about the equivalent output of two cars with their high beams on!
So, basically it's like holding the power of 36 sets of car headlights in the your hand!
It takes about 4 hours to fully charge the 8 internal 21700 batteries. a halo of LED's around the rear charging port go from red to green when it is fully charged.
You should consider buying additional battery packs if you plan on using the MS18 for multiple hours on end. The MS18 battery pack is compatible with the R90TS flashlight which isn't as powerful as the MS18 but has more throw.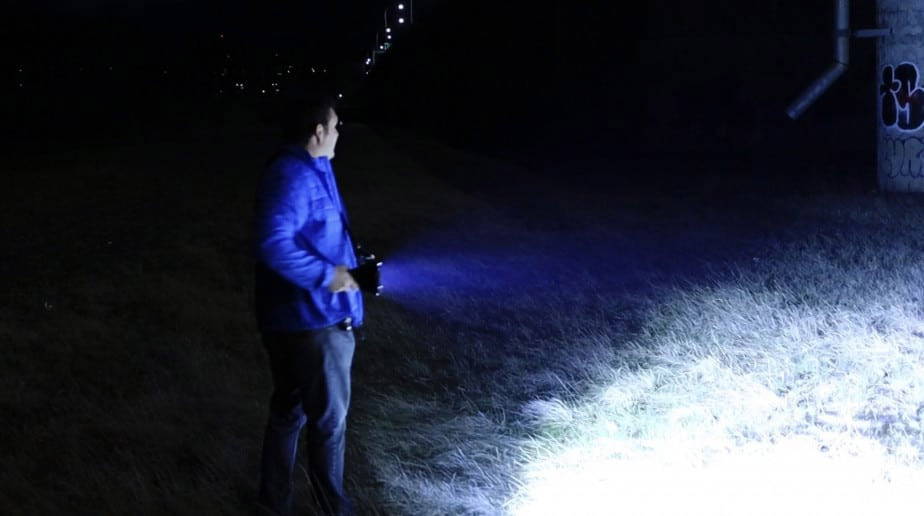 A 4 pound flashlight gets pretty heavy in hand especially after an hour or so. I found the adjustable shoulder strap is huge help. The strap adjusts on both sides of the shoulder pad and features swivel clasps so the strap won't twists up on you.
The clasps hook into the head and tail cap of the MS18. The strap is long enough to sit cross-body at the hip for easy operation on-hand operation.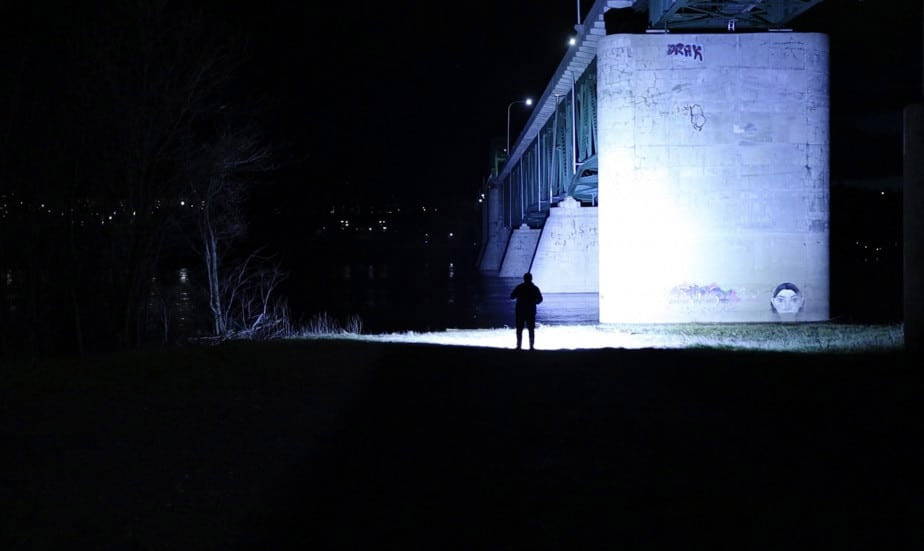 performance. Nothing in the world comes close to it. My only quibbles is that the fans aren't very quiet and the grip knurling could be a little more aggressive. Beyond that, the MS18 performed as expected without any quality issues.
Some folks struggle to see the point of owning a 100,000 lumen flashlight. I can understand that thinking if you live urban area and only need a small light for occasional power outages. However, if you are a farmer, first responder, or security guard the MS18 can be an invaluable tool.