The Best Rechargeable LED Flashlights of 2022
Suppose you need a reliable led flashlight but don't know which is the best. You'll be glad to know that there are some great options on the market now.
Most consumers prefer rechargeable led flashlights since they last longer than flashlights with disposable batteries.
In this article, we'll introduce some of the best options available. We'll also talk about the benefits of owning a rechargeable flashlight and some factors to consider when choosing one.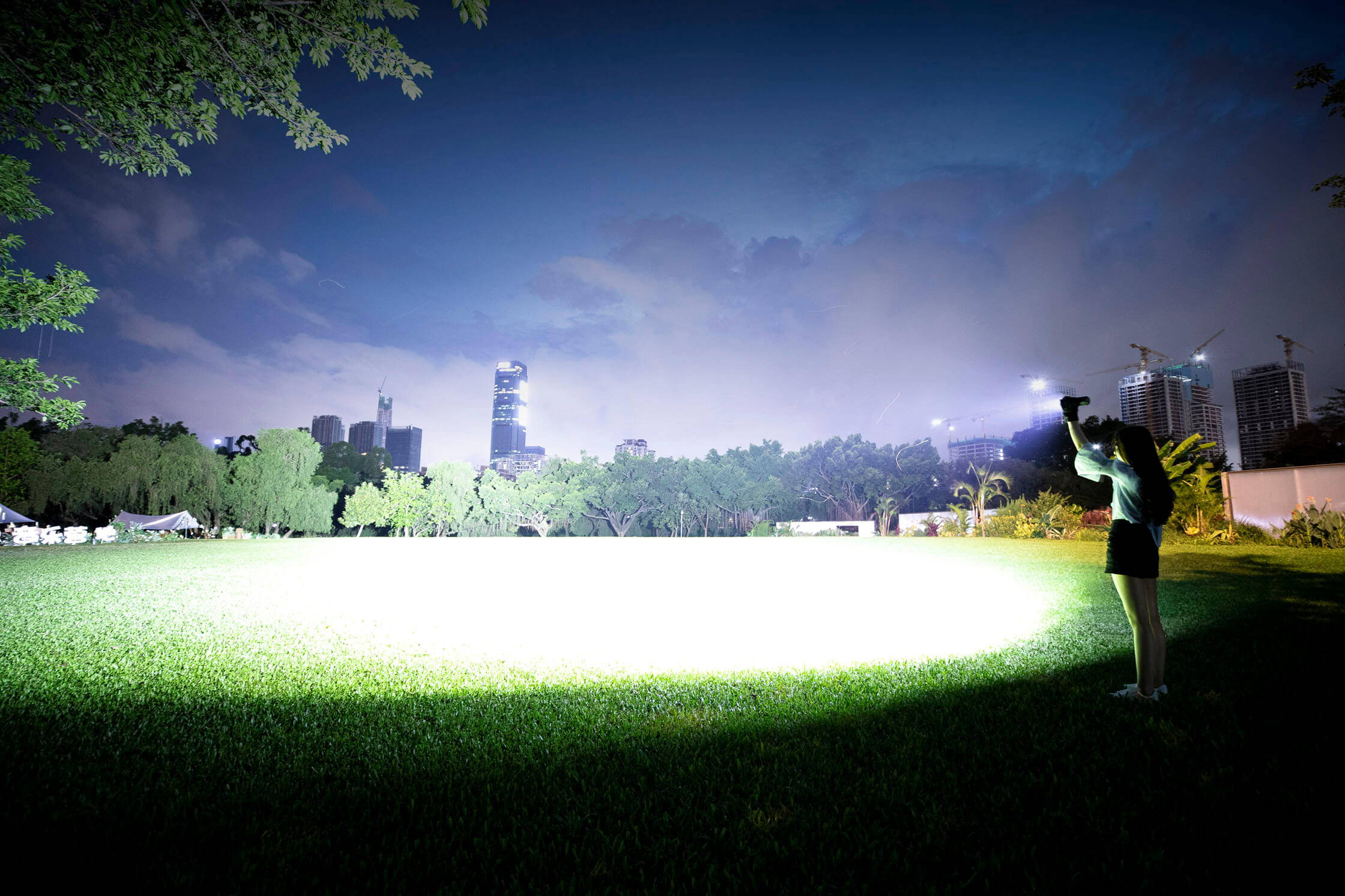 Benefits of Owning A Rechargeable led Flashlight
Owning a rechargeable led flashlight can be a lifesaver because of its benefits. Let's look at these benefits to convince you to get one, especially for your emergency needs.
One of the main advantages of choosing a rechargeable flashlight over a disposable battery-operated one is money-saving.
With rechargeable batteries, you don't have to worry about buying new batteries and changing them regularly to keep your flashlights working. Instead, you only have to charge the flashlight whenever it runs out of power.
A rechargeable flashlight is particularly convenient and money-saving when you use it daily. While it's true that rechargeable flashlights are more expensive than alkaline ones, they become the more affordable options over time.
Constant Light and Higher Lumens Output
Rechargeable flashlights provide constant high light output without deteriorating the LED. These flashlights ensure that you're secured and protected, especially when it's too dark at night or when you go camping for an extended period.
Rechargeable led flashlights often come with a magnetic USB charging cable compatible with most power sources such as power banks, laptops, and solar panels. With this, it's convenient to bring them during your trips as it's easy to charge them when the flashlights run out of battery.
With alkaline flashlights, disposing of the batteries when they run out of power is harmful to the environment. These batteries contain toxic chemicals and substances like mercury that are not good for the earth.
On the other hand, rechargeable led flashlights do not need disposable batteries, so they generally do not cause any harm to the environment. Rechargeable flashlight batteries also have a longer lifespan, so they are better for the environment than flashlights using single-use batteries.
How To Choose A Good Rechargeable Flashlight?
It would help if you considered several factors in choosing an ideal rechargeable flashlight for your power needs. These considerations are essential and will help you pick a good-quality rechargeable flashlight that's guaranteed to last long.
The light output of a rechargeable flashlight refers to its total lumens output. Lumens is a flashlight's standard unit of measurement for the amount of light it can emit. The higher the lumen is, the brighter and higher the light output.
It would help if you chose a higher lumen rating for a more efficient and effective light power source with rechargeable flashlights. The light output also pertains to the total light intensity a flashlight emits. You can generally see the total lumens output on its packaging.
There are three battery types for a rechargeable flashlight: lithium-ion, nickel-metal hydride, and nickel-cadmium.
An advantage of lithium-ion batteries is the high energy amount they can emit even in lightweight packages. However, they are not ideal for bringing when you have water activities planned because they explode in water.
Nickel-Metal Hydride batteries serve as the middle range in energy capacity between lithium-ion and nickel-cadmium. In addition, these batteries can survive extreme cold weather.
A third battery option is the nickel-cadmium battery which can work well even in extreme weather conditions. They also have the longest life span among the three battery types.
However, their disadvantage is the memory effect, which means that their maximum light capacity is lost if you always recharge them even when they're not discharged.
A flashlight's run time refers to the total time it can give off light, and its standard unit of measurement is mAh capacity. Therefore, the higher the mAh capacity is, the longer the flashlight's run time.
However, a longer run time does not always translate to a brighter light source.
The ideal weight and size of a rechargeable led flashlight will depend on its intended use. For example, a small or pocket rechargeable flashlight may be more convenient, but it can be less durable than a more heavy-duty one. Also, the battery type will affect a flashlight's weight.
There are various charging methods, and they differ per flashlight model. These methods include a USB cable, removable rechargeable batteries, a charging cradle. Think about where you will store your rechargeable flashlight when deciding on your preferred charging method.
A flashlight's beam distance refers to how far its light can reach. The total beam distance can depend on the battery source, overall capacity, and mode of a rechargeable flashlight.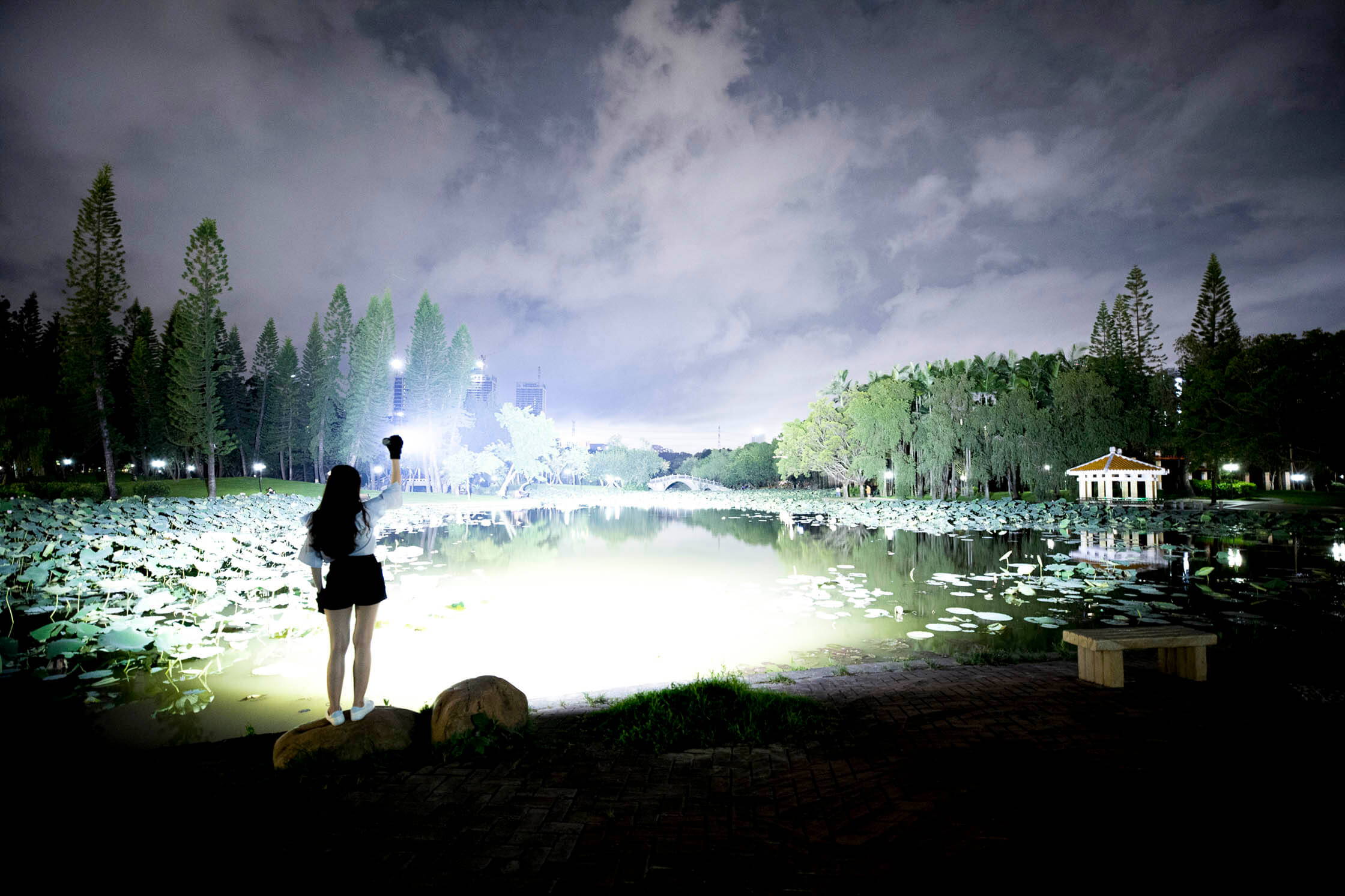 Types of Rechargeable led Flashlights
Pocket flashlight: convenient for everyday carry and emergencies.

Tactical flashlight: designed with military-grade specifications ideal for campers, hikers, police officers, and soldiers.

Powerful flashlight: Super bright rechargeable led torch, perfect for hiking, boating, camping, and survival.
Best Rechargeable Flashlights of 2022
The IMALENT flashlight Store offers some of the best rechargeable led flashlights, perfect for any situation. These flashlights come in different shapes and sizes with unique specifications, making them suitable for whatever flashlight needs.
The brightest EDC flashlight IMALENT MS03 13000 lumen
The IMALENT MS03 is an excellent option for a rechargeable flashlight, it has 13000-lumen output, and 6 light outputs to match any situation. Use a USB Type-C connector to charge the battery. It is also waterproof and has an anti-slip design, is lightweight, and is very easy to carry.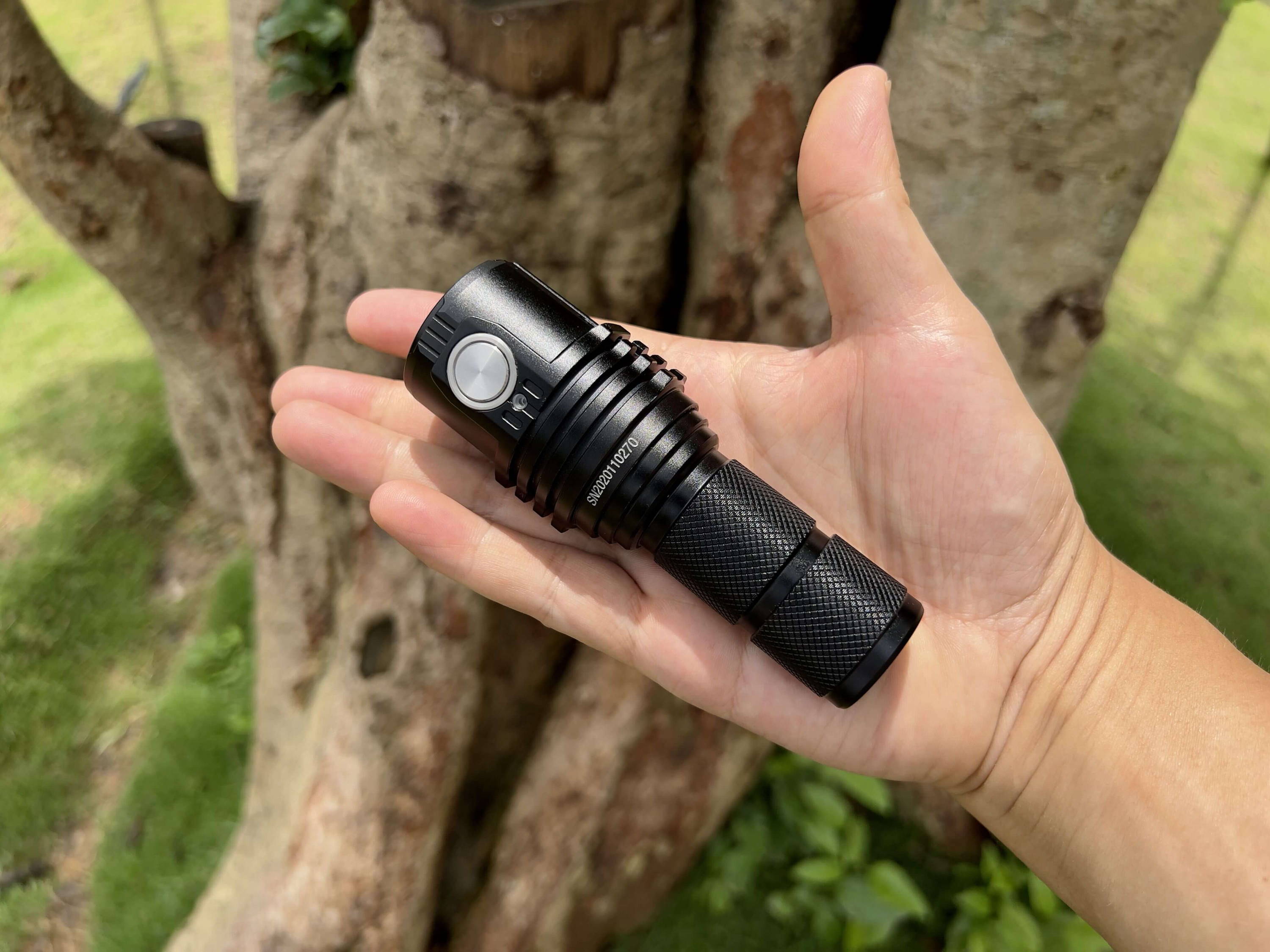 The best flashlight IMALENT MS06
The IMALENT MS06 is another great option for a rechargeable led flashlight, It's a can-sized flashlight that blasts out a massive 25,000 lumens on turbo mode. This super-bright flashlight has a beam distance of 513m. Quick access to turbo and strobe means the IMALENT MS06 is a great flashlight for law enforcement officers and security guards.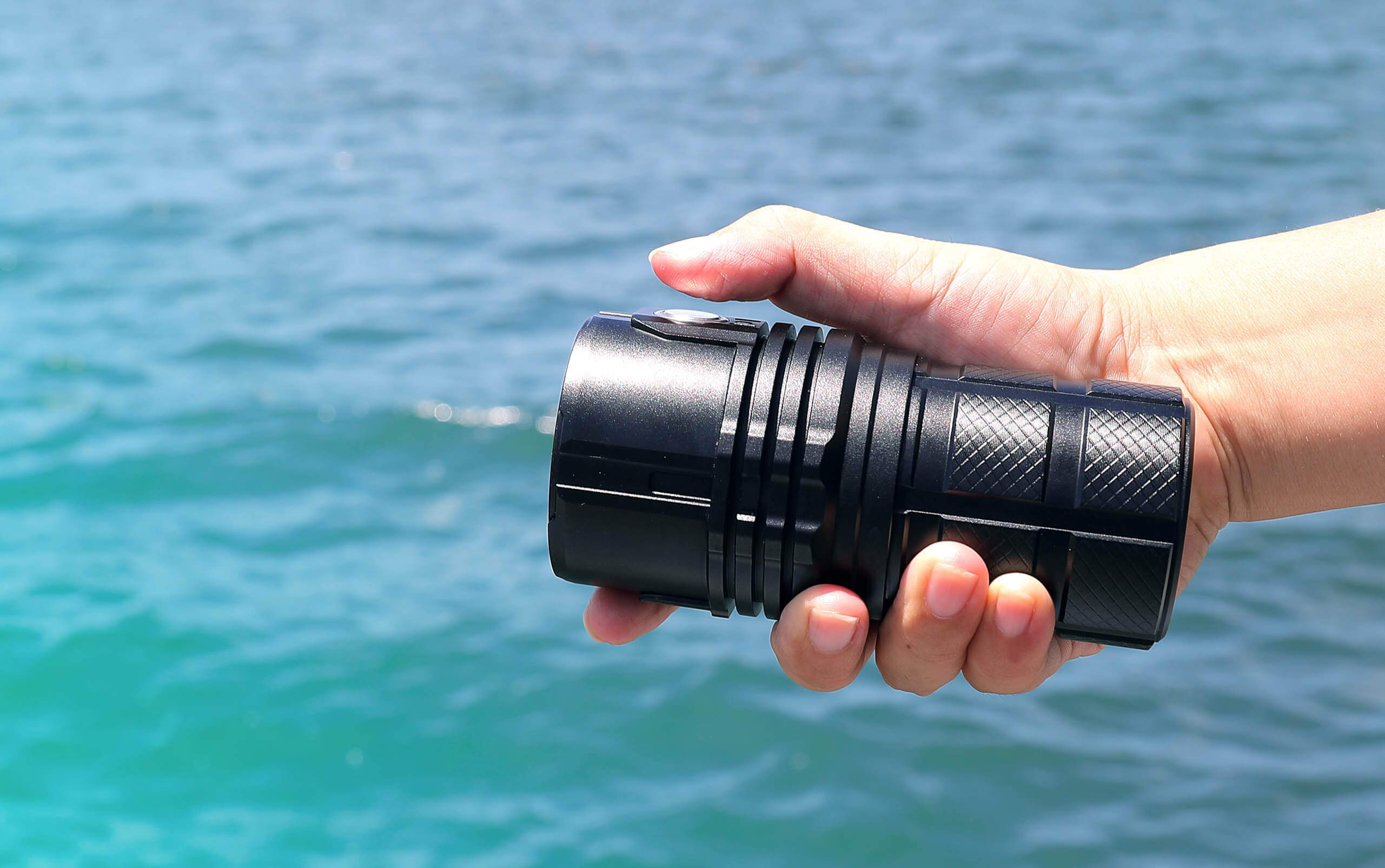 IMALENT MS18 Brightest Rechargeable LED Torch
The IMALENT MS18 is a super bright rechargeable flashlight, the brightest flashlight in the world! It offers a light output of 100000 lumens, ideal for outdoor search and rescue operations. This flashlight charges the battery pack via a charger, can charge the battery pack separately, and has an OLED display where you can see its battery voltage and lumens output.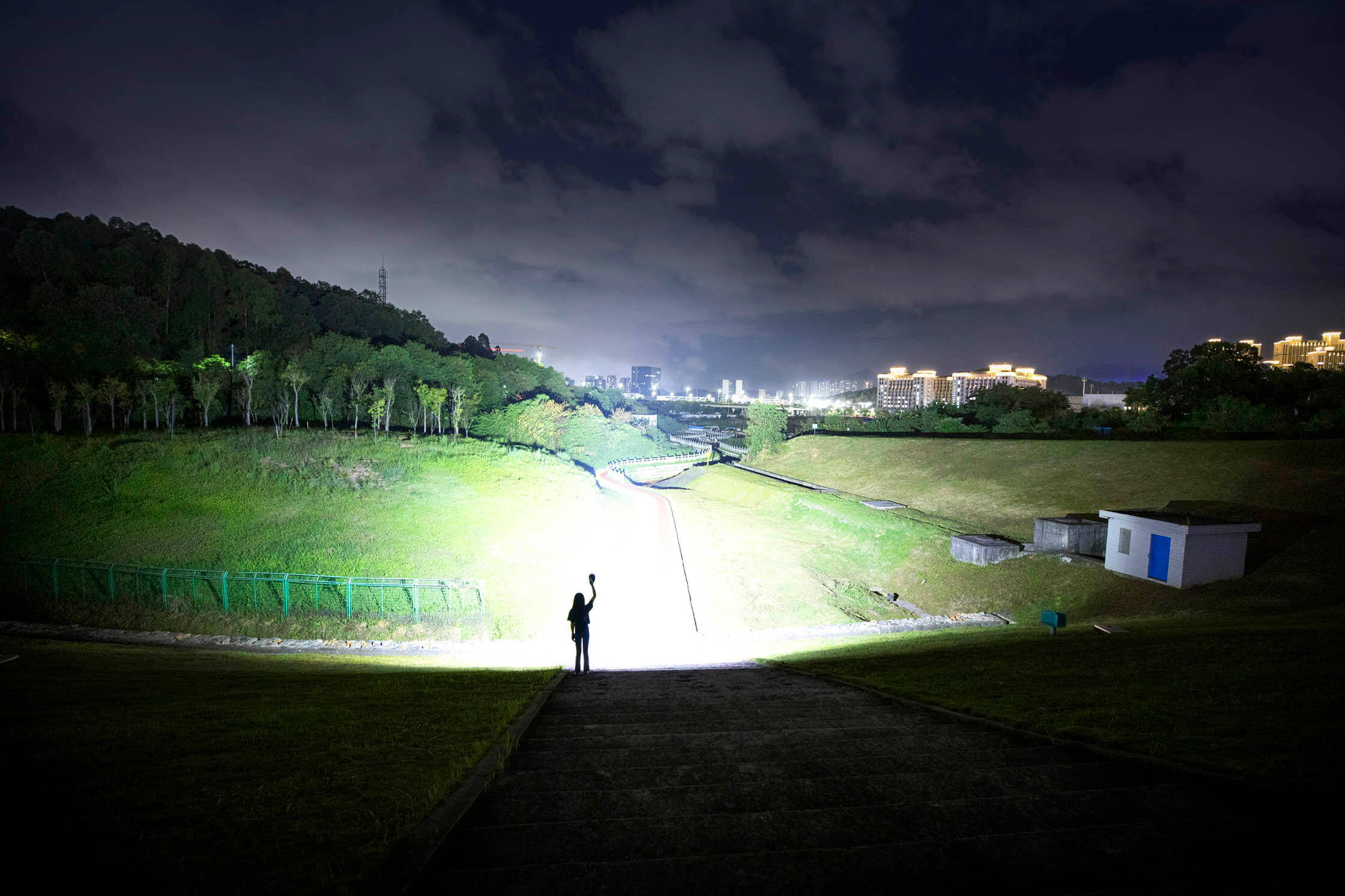 Switch to Rechargeable led Flashlights Now!
LED rechargeable flashlights have many benefits. If you need a flashlight for outdoor camping and hiking, then rechargeable LED flashlights are the best choice regardless of brightness, lightweight, size, and duration.
The IMALENT led Flashlights store has the best and most versatile rechargeable flashlights you need. Don't forget to check them out!